Bill Lewis -- Picture Timeline
1960
I guess my first car was this 1959 Chevy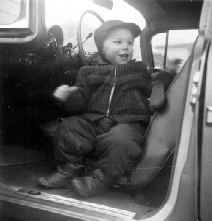 ---
1971 -- Mystic Island Marina, Radio Road, Mystic Islands, Tuckerton, NJ
Radio Road so-named because of Tuckerton Wireless, which was built in 1912, and demolished on December 27, 1955. Scroll down to the end of the website at that link to see recent pics of what's left of the marina and those huge conrete blocks in the middle of the road. Also see this site with pics of the concrete blocks.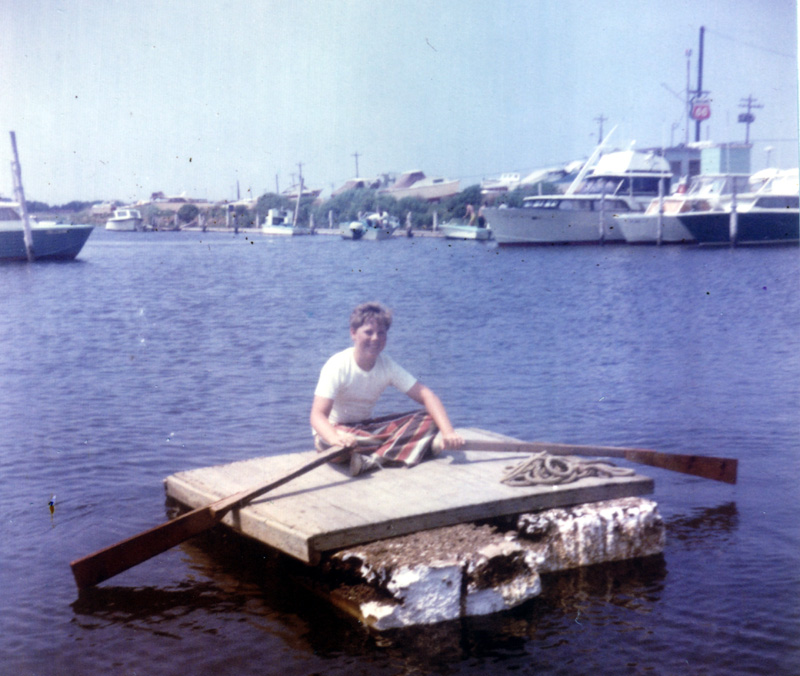 ---
1979 -- Syracuse University
Electronics "lab" in my apartment. Working on the front panel for an Intel 8080A micro my roommate and I were building.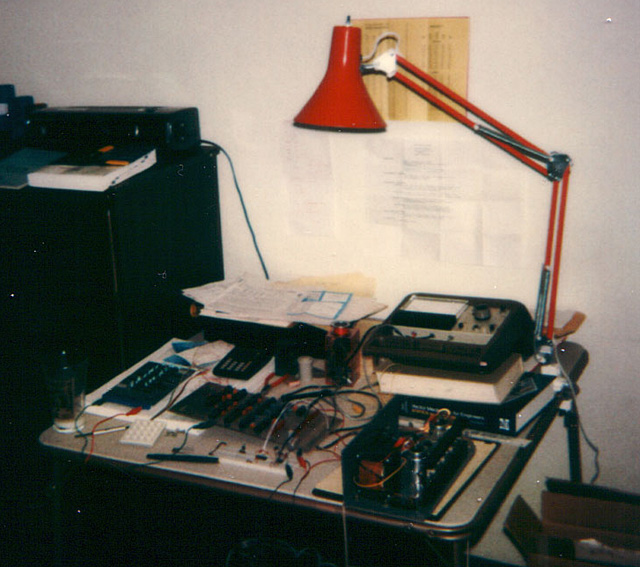 1980 -- Syracuse University
Visiting Patrick Klos' apartment in Skytop. The hat is gone, but Patrick is still a good friend, and I'm still wearing that vest!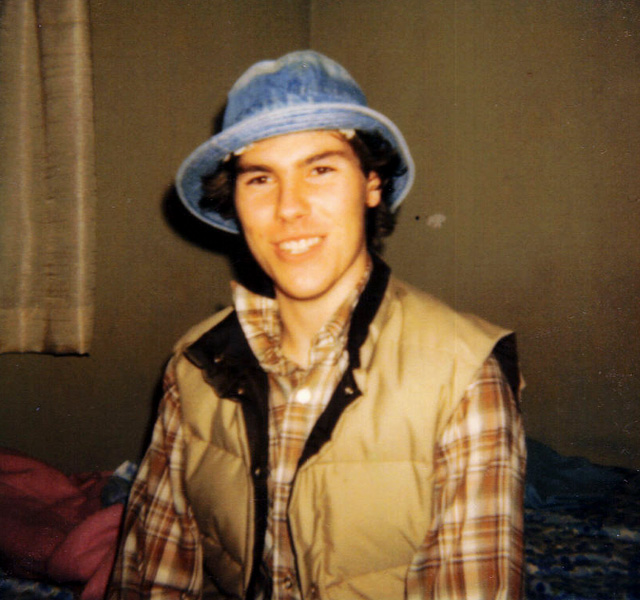 ---
1982
My special thanks to Larry Goodwin for allowing me use his property in Gaithersburg, MD to play with my toys. Working for STSC at the time, it was not uncommon to get up early (for me), ride out to Larry's, play with cars, then roll into the office in downtown Bethesda about 2PM, and work into the night.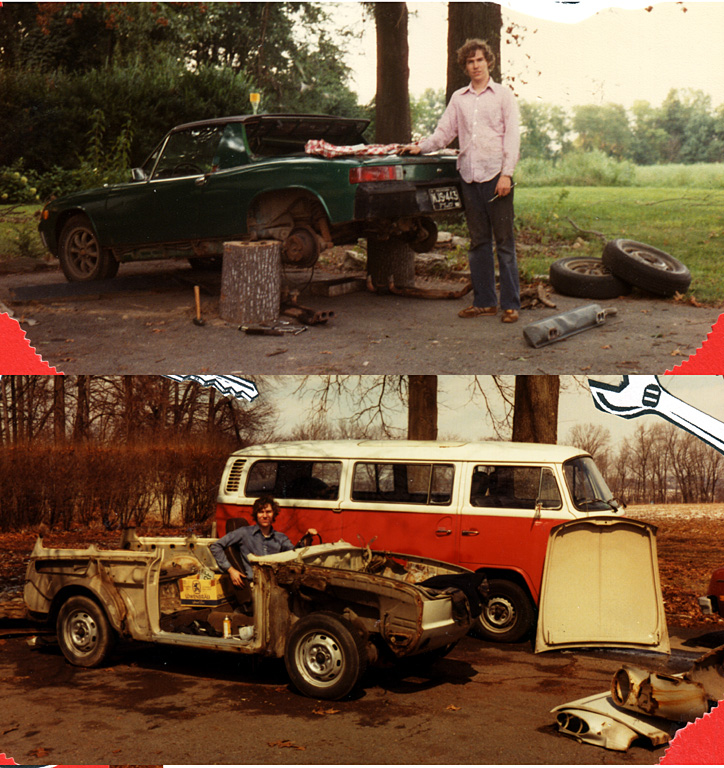 ---
May 1986 -- Beach Formula Ford 1600
Look carefully at the top left of the picture, there's my 1973 VW Bus seen in the previous pic. "And Now The Fun Begins" - STSC 1986 T-shirt. One of many handed out by the management at STSC when they had something shitty to do to us. I worked there for two summers as an intern in college, and full time from 1981 to 1990.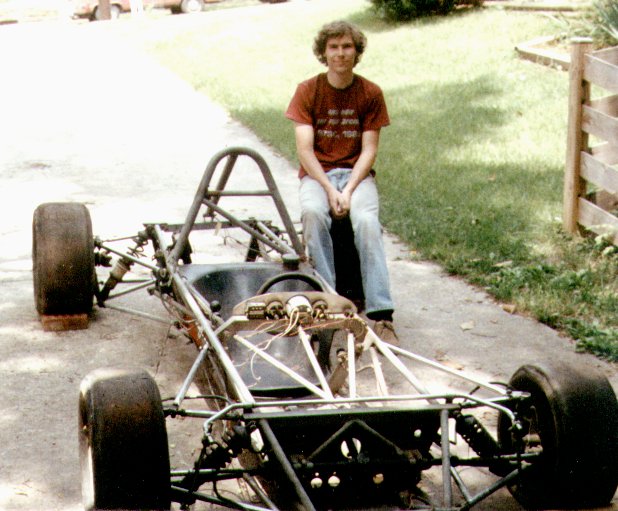 ---
1988
Visiting my good friend Patrick Klos in New Hampshire. That APL '83 T-shirt... I still have that!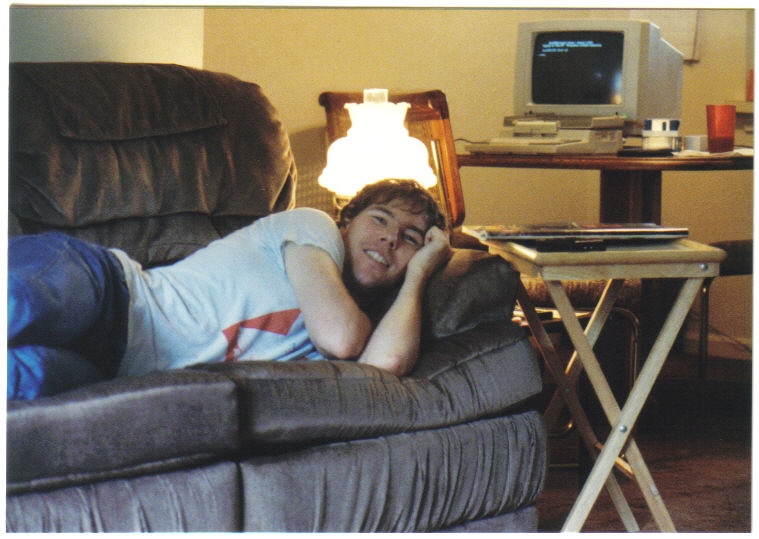 ---
1992 -- Qualitas
With Dave Anderson in picture, working on Windows 3 support for 386MAX.
Joe Cimino brought me that shirt back from Germany just after the Berlin Wall fell.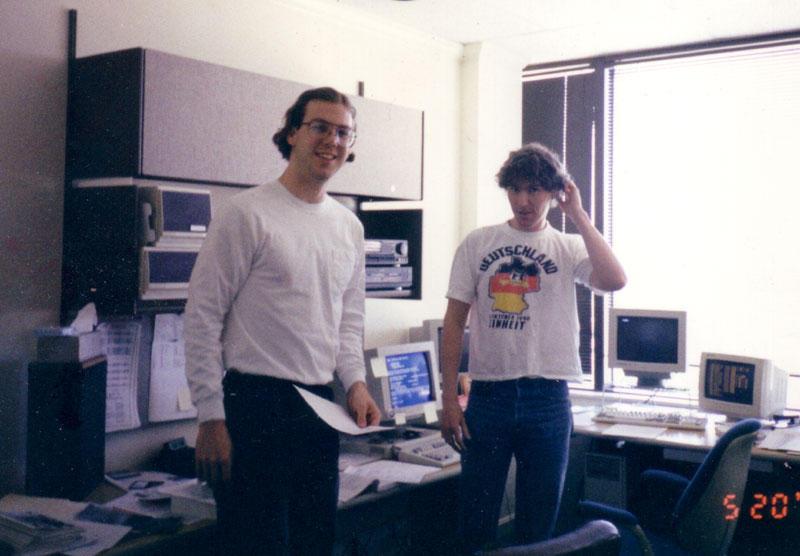 ---
Early-'90s -- Shirley Spotswood, my sweetheart, married in 1984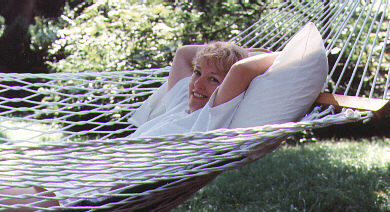 ---
1987 ~ 1997 -- Basement shop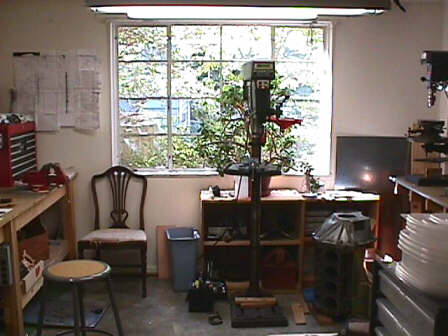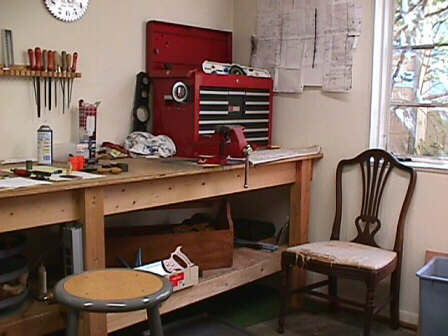 ---
1997 -- Basement Shop
During engine stand project. Lathe lives under that quilt.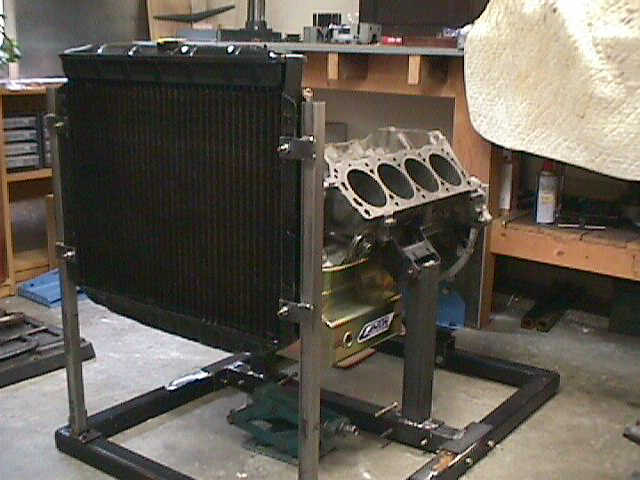 ---
1998 Mar. -- Ouch!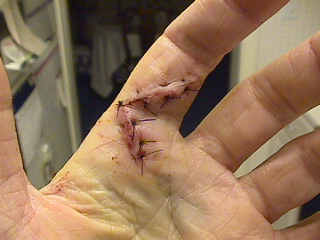 ---
1998 Sept 15 -- Bridgeport comes home
Moved a 1970 Mach I one day and the Bridgeport the next.
Thanks to Chuck Drake for the trailer, and Peter Garahan for the Suburban.
Special thanks to Andy Harrah for his help bringing it home. See me Moving the Bridgeport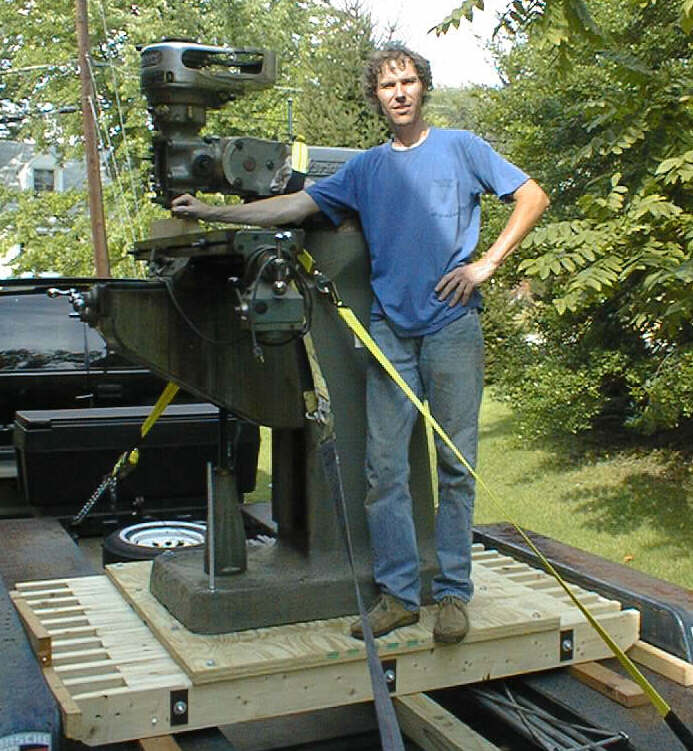 ---
1998 Dec. -- Basement Shop
Original workbench is cut down to make room, and the Bridgeport finds its new home in my basement shop.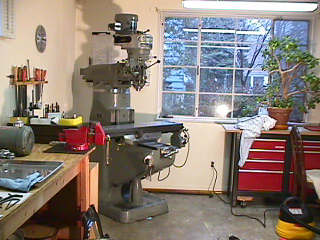 ---
Around 1998 I get on eBay to sell some Ford parts, and somehow which I cannot explain I get hooked on antique telephones and switching equipment.
---
2001 -- Basement Shop
The insanity begins in earnest. By 2001 the Bridgeport and lathe are moved to the garage and the lab is now filled of telephone switching equipment!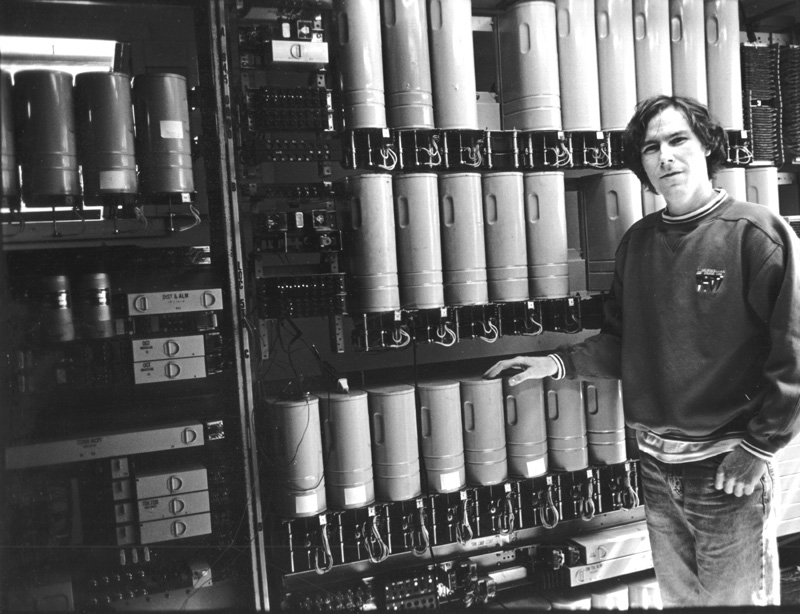 ---
2002 Nov. -- Garage -- Telephone Switching Insanity!
Cars and everything related to it are gone from the garage. You can never have enough of this phone stuff.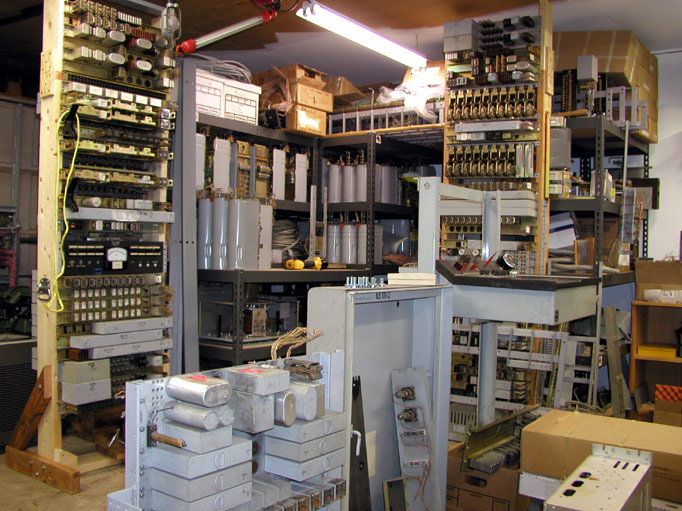 ---
2004 -- Basement Shop
After the phones are kicked out. Tektronix is taking over!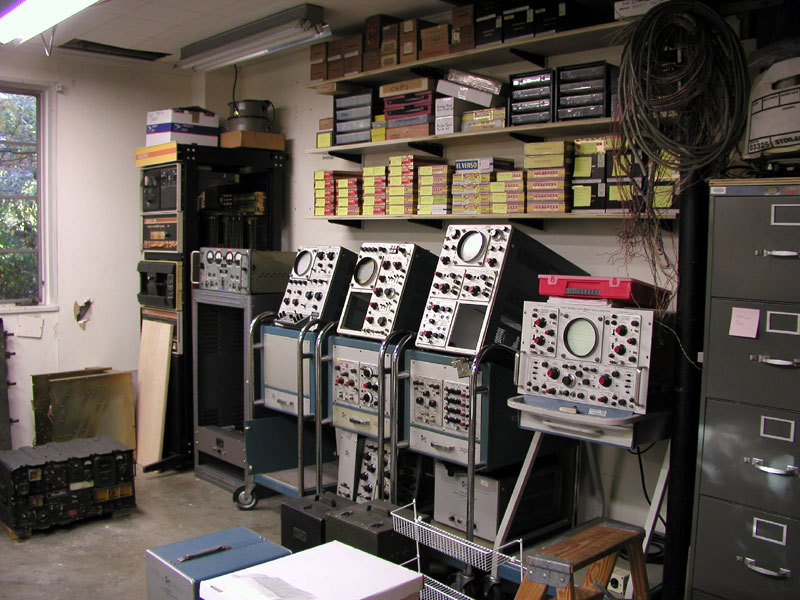 ---
2005 Jul. -- Basement Shop
After the phones switching stuff and PDP-8s are removed. Built a whole new setup for my electronics work, using kitchen cabinets. See the Bell System operators stool.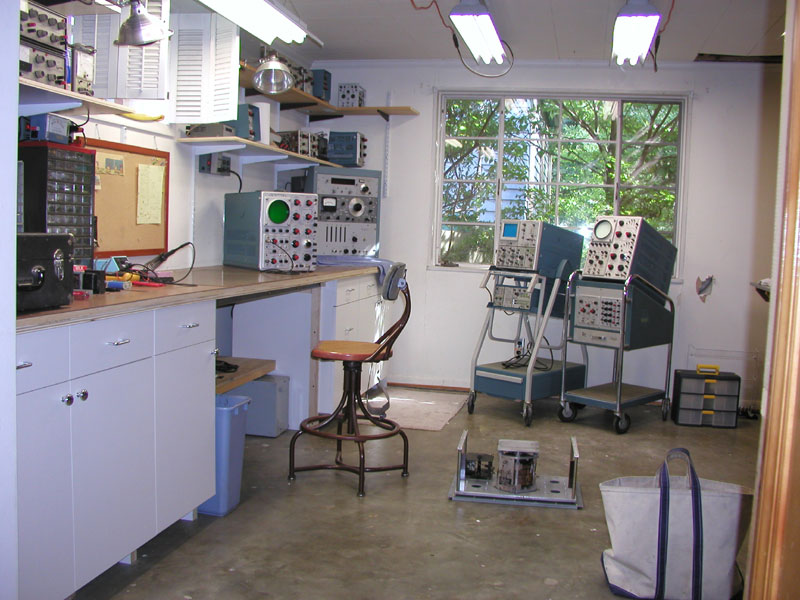 ---
2005 Jul. -- Basement Shop, after phones and PDP-8s are gone (Army radios almost gone).
Andy Harrah helped me move the lathe off its bench in the garage and reinstall the bench in the basement while Shirley was on vacation in England in May. We also moved the Bridgeport from one side of the garage to the other. Every time I move that machine I sweat it's the last.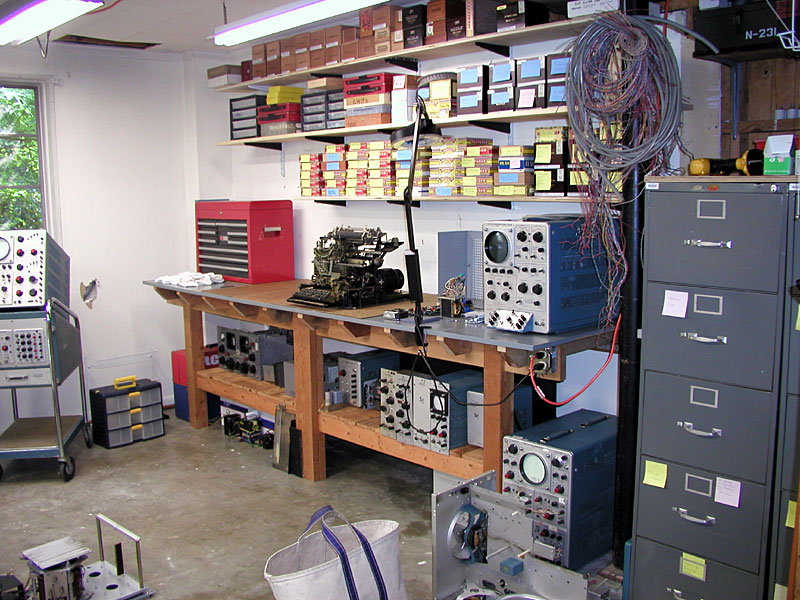 ---
2005 Oct. -- Me, shortly after my appendix burst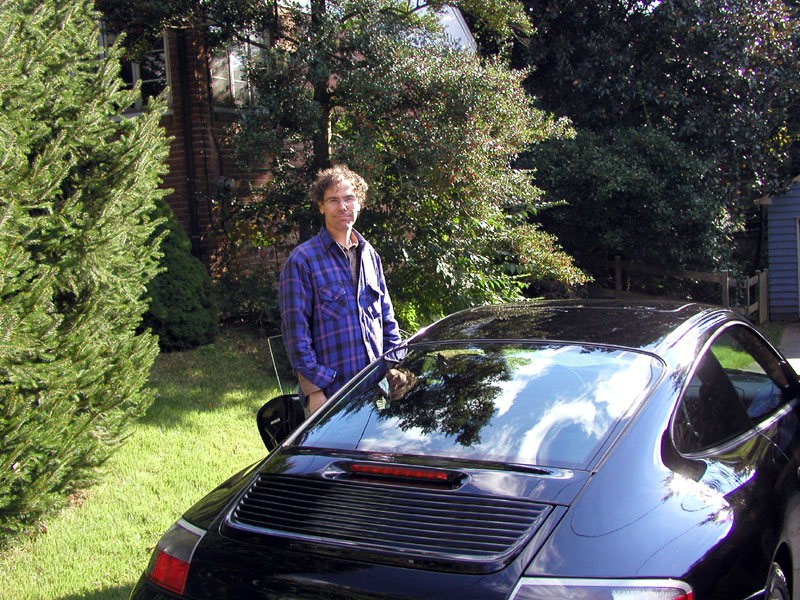 ---
2006 Dec.
It took three years, but the purge of phones, PDP-8s, radios, etc. is finally completed! Well over 300 eBay sales and several pickup truck and trailer loads.
---
2007 Feb. -- Basement Shop
Needing space in the garage to work on cars again, the lathe moves back inside.